Does Your Dog Need a Social Life? Visit Our St. Thomas Dog Daycare
Dogs are social animals and need to interact with other dogs and humans. If these needs are not met, they can become under socialized and start to develop negative behaviours like chewing, digging and excessive barking. If your pet is lacking a social life, K9 By Anne has your solution. Bring your family friend to our dog daycare in St. Thomas and allow your pet to run, play and socialize with other dogs in a supervised environment.
Dogs are Grouped Appropriately to Ensure an Enjoyable Day
K9 By Anne places dogs in groups depending on their size and temperament. We find this is especially beneficial to puppies, 3 months old and up, as it allows them to make new friends and teaches good social behaviour at an early stage of development.
Your Dog Will Enjoy the Exercise & Interaction
We rotate the groups of dogs in our play areas throughout the day and of course toys, belly rubs and ear scratches are always available. We ensure that all daycare attendees get plenty of exercise as well as plenty of social play time.
Make a Positive Change in Your Dog
After a day of daycare at K9 By Anne, your dog will come home confident, relaxed, happy and tired. If your busy personal schedule doesn't allow for much play or exercise time with your pal, give our doggie daycare a try. After just one day you will see a positive difference in your dog. We know that you and your dog will love it. Sign up today and give your pet a social life at our St. Thomas dog daycare.
Vaccination Policy
Your pet's vaccinations must be up-to-date and proof provided on your first visit and yearly thereafter. Bordetella (kennel cough) is an airborne virus that can be present anywhere there are dogs (e.g. dog park, kennels, shelters, dog shows). It is often referred to as the doggie flu. The bordetella vaccine is given 2 different ways: intranasal or by injection. Intranasal must be given 2 days before boarding and the injection must be given 7 days before boarding. If you have any questions about vaccines, please call our office to discuss.
Daycare Hours
Monday – Friday: 7:30 AM – 6:00 PM
Cost
$25.00 + tax per day for each dog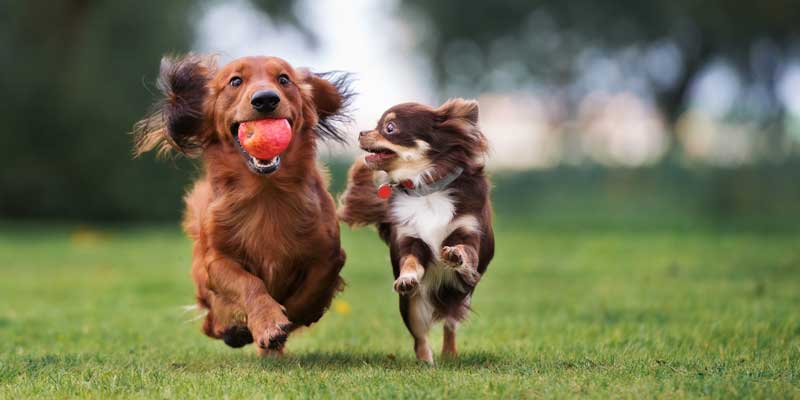 Get in Touch by Phone or Email
Train your dog with the experienced team at K9 By Anne and get results in a positive, fun-filled environment.